01/06/2018
Posted by:

admin

Category:

Doç. Dr. Ahmet SARITAŞ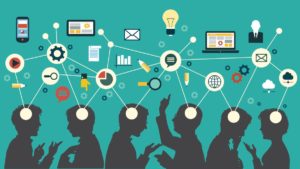 The global business world, which is becoming more and more complex nowadays, changes the place of women in economic life and this affects the competitive power of women in business life. The desire to break away from factors such as economic freedom, a new social environment, the development of self-reliance and personality, and the promotion of social status are all leading to entrepreneurship. In this direction, it is a necessity for enterprises to keep pace with the globalized environment and to constantly evaluate their competitors in the sector. Contribution to women's workforce participation and entrepreneurship is an important element of sustainable development. Being able to provide competitive advantage together with the globalization process constitutes the main agenda of businesses that can determine the sources of competitiveness and capabilities. This research is aimed at examining the relationship between business performance and business performance of women entrepreneur firms operating in Antalya. The research covers women entrepreneurial enterprises operating in Antalya and survey method is used as data collection tool. Correlation analysis was used to determine the relationship between business performance and performance in women entrepreneurial enterprises. According to research findings, the subscales of the scale of business ability of female entrepreneurs; management skills, production skills, marketing and sales skills, information systems competence, learning ability, logistics skills and performance scale were found to be positively and statistically significant.
Keywords: Entrepreneur, Woman Entrepreneur, Source-Based Opinion, Ability, Performance.
For the whole study: http://www.turkishstudies.net/DergiTamDetay.aspx?ID=13431
DOÇ. DR. AHMET SARITAŞ